2013.09.19
Neo Blythe "Misha Tebya Lyublyu" lives with a family of bears in the woods.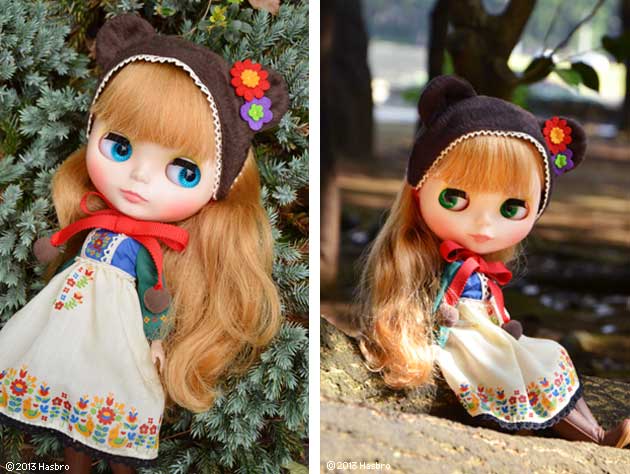 Misha grew up as the youngest in a family of bears deep in the forest.
She became skilled at the local folk craft of embroidery.
The delicate details of flowers and birds reflect the national folk wear of Russia.
She wears a sweet furry hat with little bear ears to blend in with her family.

The lovely one-piece dress as a blue bodice with long green sleeves.
The skirt is decorated with lovely little details of Russian style embroidery pattern.

Her fuzzy bear hat has soft faux fur.
The hem is decorated with little lace, and ties in the front with a ribbon and two pom-pons! There is a special flower detail on the ear of the cap.
She also wears sweet flat soled boots to easily walk in the woods.

She has the a sweet and childish look when wearing her bear hat, but take it off and she has a sophisticated and lady-like face.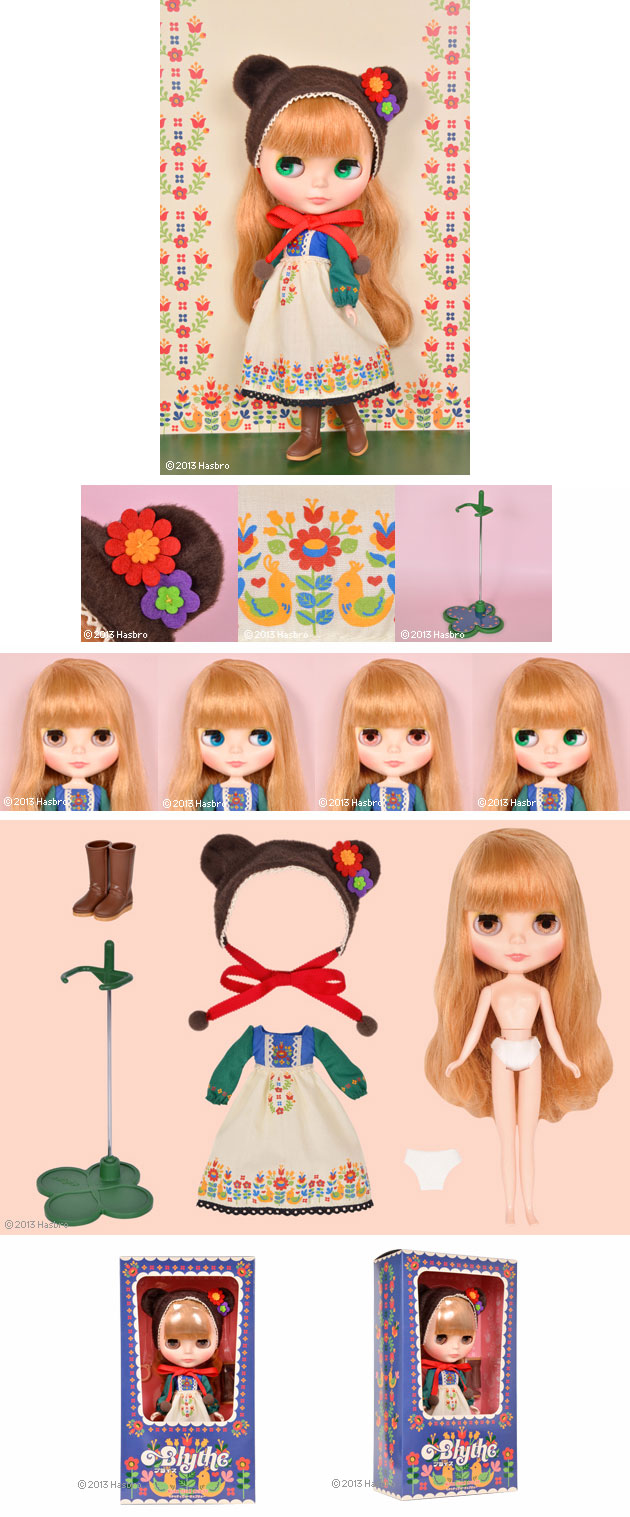 Face Type: Radiance +
Skin Type: Fair
Make-up: Eye Shadow- Green, Lip- Salmon Pink, Blush- Salmon Pink
Eye Color: Light Brown (front), Blue, Pink and Green.
Hair Color: Light Brown
Set Includes: Doll, hat, one-piece dress, boots, stand and underpants.

Release Date October 18, 2013
Price: 14,490 JPY

* Junie Moon international online shopping will take preorder for this doll from October 11.
For more details please check the news section of www.juniemoonshop.com.