2014.12.18
At any party, the best outfit is a lace or fur! Here are the final specifications for Neo Blythe Bling Bling Party Fur.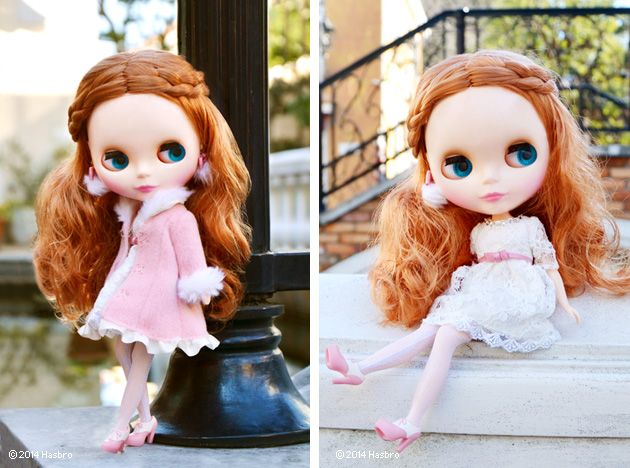 When my fashion is on point, going out becomes a treat! Even more so if its a party!

With a lace dress and a fur collared coat, the colors are a cute combination pink and white.
The dress is adorned with a beautiful flower motif and satin ribbons that is simple and elegant.
Her baby pink coat has fluffy white fur attached to her cuffs and collar with silver rhinestone buttons.
Her accessories are a ribbon and fur ear ring and silver glittered tights and a pair of pink and white booties.

Her long hair is brown,  parted at the center and permed for volume.
Her make up is a deep brown eyeshadow, pink cheeks, and a clear pink lip.
Her face color is fair (natural skin).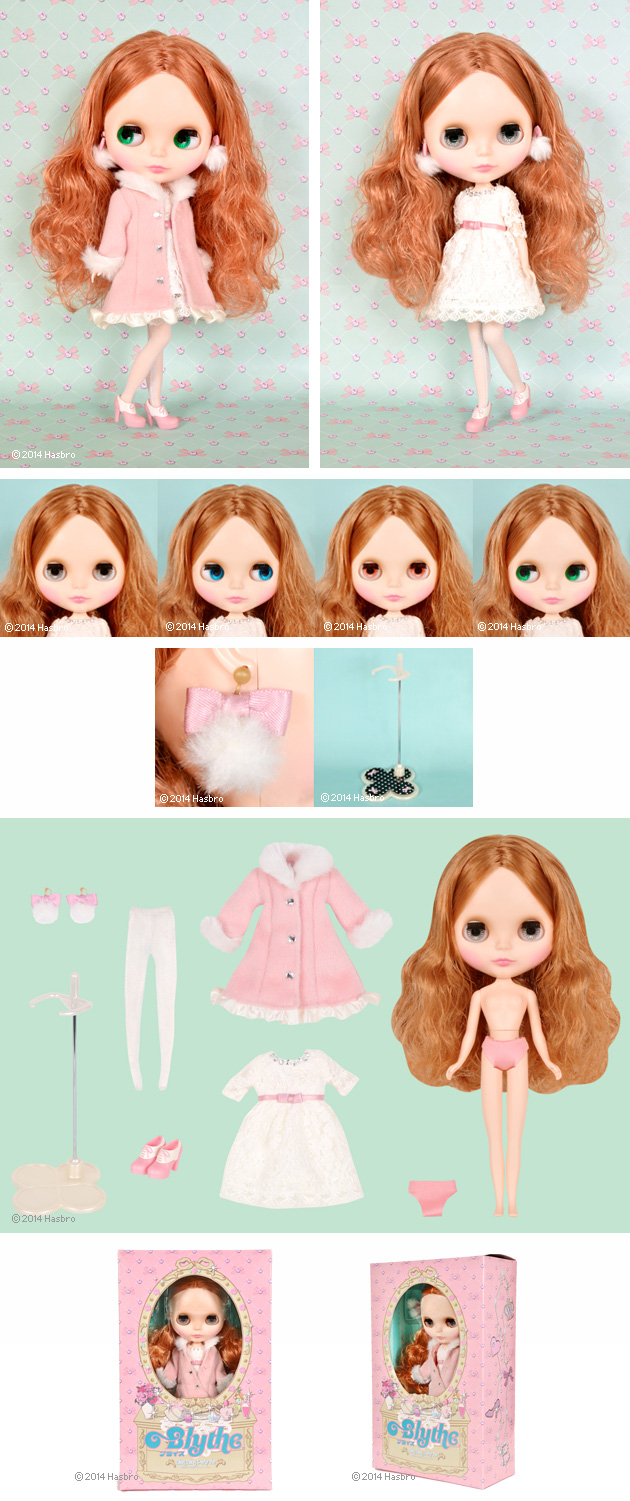 Face type: Radiance+
Skin type: Fair (natural skin)
Make up: eyeshadow: brown, lip: clear pink, cheek: pink
Hair color: Brown
Eyelashes: default
Ear rings: one pair
Manicure: none
Set includes: Doll, dress, coat, ear ring, tights, booties, shorts, stand

* Please note design image may differ from the final product.

Release Date: January 23rd, 2015
Price: ¥13,800