2015.01.22
Accessory design is my job! Neo Blythe Marrakech Melange final specifications!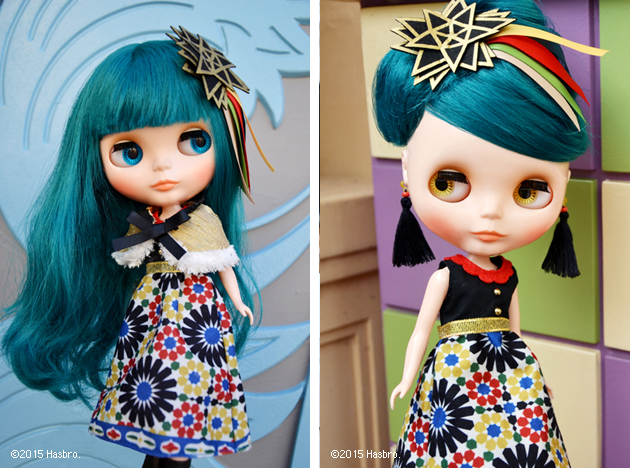 Morocco is a land of many cultures, come together as one.
Just being there is enough to fill me with so much inspiration!

Marrakech Melange is an accessory designer that works and lives in Morocco who creates beautiful and exotic jewelry.
Her charm point is her emerald green hair and the Moroccan gas lamp inspired accessory that adorns it, and the pair of long, black tassel ear rings which creates a mature and luxurious atmosphere with the combination of black and gold.
Her dress is a no sleeved long type, with a mosaic tile print on the skirt.
Her collar is inspired by red flower petals, and her buttons and waist ribbon are gold.
Her cape is short with gold accents, and the bordering on her loop yarn consists of black lace and ribbons.
Her boots are black medium booties.

Her hairstyle is a lightly permed long with bangs, and her hair color is emerald green.
This color has not been used for 3 years.
Her face color is a healthy tone, with brown eye shadow, and orange cheeks and lips.
Her left looking eye chips are a special yellow color.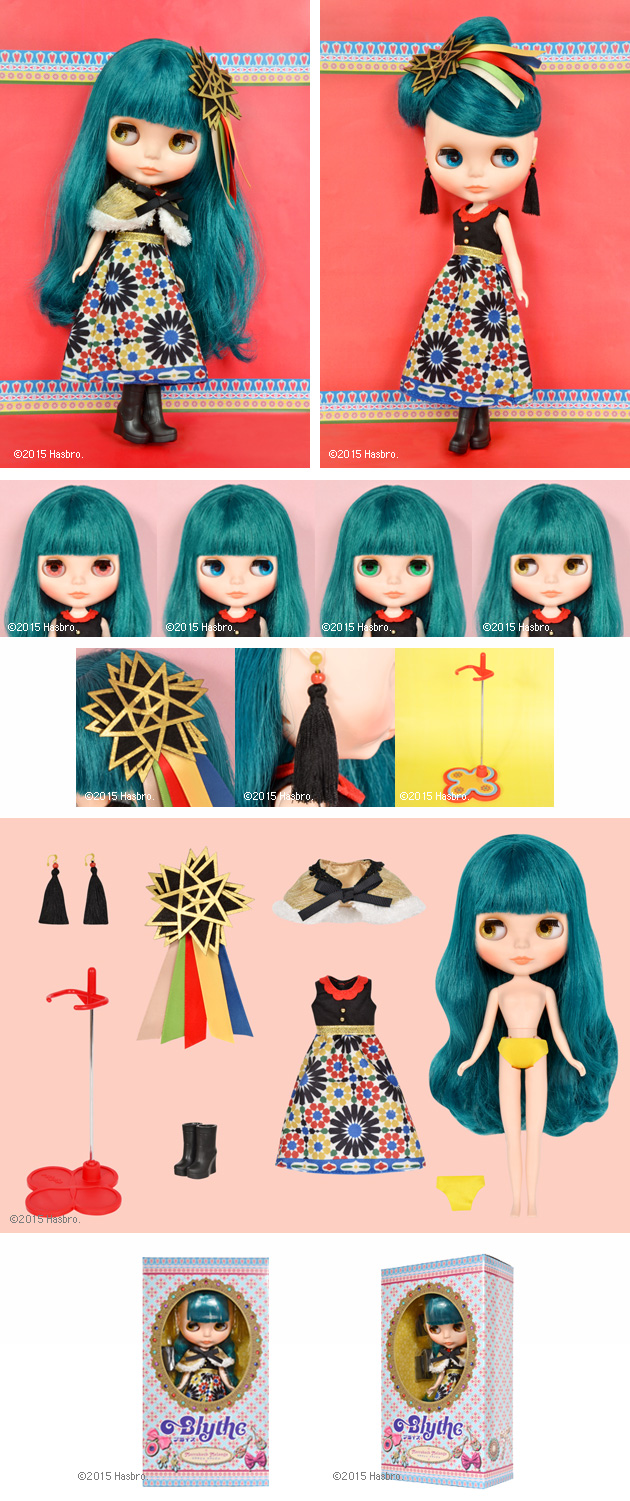 Face type: Radience+
Skin type: Fair (natural)
Make up: eyeshadow, brown/lip, orange/cheeks, orange
Eye color: Pink (front), Blue (right), Green (front), Yellow(left, special color)
Hair color: Emerald green
Eye lashes: default
Ear rings: Black tassel ear rings
Manicure: none
Set includes: Doll, dress, cape, hair accessory, ear rings, boots, shorts, stand

Release Date: February 13th, 2015
Price: ¥13,800