2016.03.24
Hair longer than her height! Announcing Middie Blythe "Rampion of the Valley" Final Images.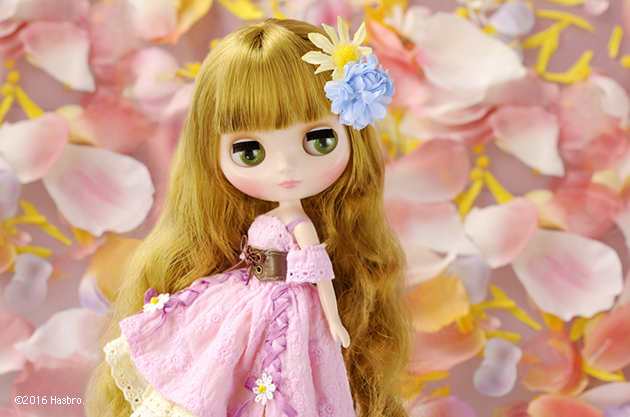 Just like the flowers growing wild among the trees in the forests of Europe, Rampion of the Valley is just a girl who wants to freely love who she wants to.

Her long hair is perfect to try a variety of styles on, so find your own perfect look for her!
Her fashion was inspired by castle dresses. Her pink cotton dress is embroidered with flowers, decorated with braided ribbons, and smattered with flowers. She wears a pale yellow underskirt with a laced hem-line under the dress.
Her belt is fake leather and braided chord, inspired by corsets. A pair of simple, pink pumps where selected to complete her look.

Her brown hair is lightly permed, and cut at her bangs. This doll comes with a comb, a hairband with a flower, and a hairband with a ribbon. Her make up consists of brown eye shadow, and pink lips and cheeks. Her eyes are light green, and her face color is cream.

*Her hair has been braided for the photo.
*Certain specifications are subject to change until release.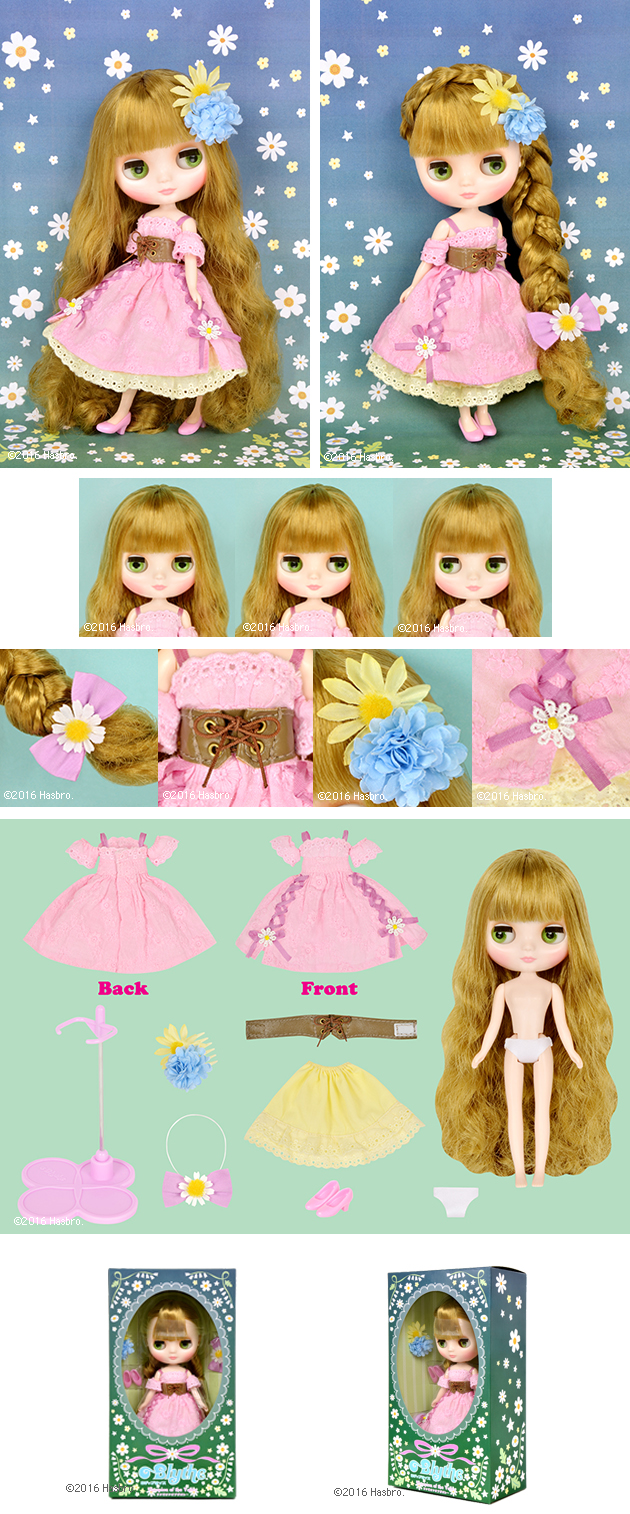 【Facetype】 Middie Blythe
【Skintype】 Cream
【Make up】 Eyeshadow:Brown / Lips:Pink / Cheeks:Pink
【Eye color】Lightgreen
【Hair color】Light Brown
【Set includes】Doll, dress, petticoat, belt, head accessories, ribbon, shoes, shorts, stand
 
Release Date: April 22nd, 2016
Price: ¥13,400

Junie Moon Online Shop International https://www.juniemoonshop.com/