2017.06.08
Select the right one to get it going on! Pick up a Blythe Big Handkerchiefs!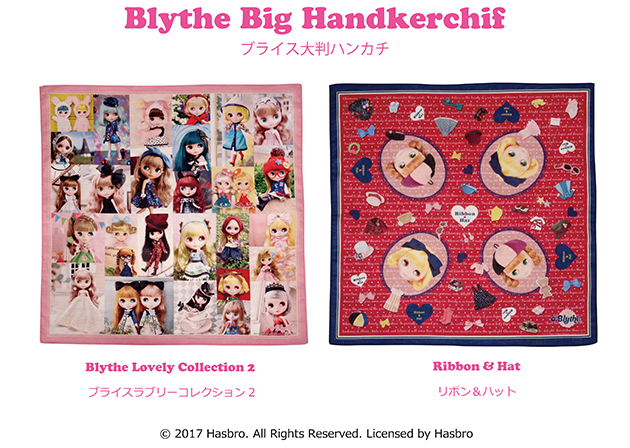 Choose a handkerchief for the right look and occasion; it's large size makes it perfect as a hand dryer, or wrap your lunch in it for a fun noon-time meal!
It's great as a gift wrap as well, it'll make any present one to remember!
The designs are the ever popular Framing Alice, fresh and sweet Minty Magic, and a whole group of all star Blythe's!
Blythe Big Handkerchief
2 Types/ Blythe Lovely Collection 2, Ribbon & Hat
Size: H50cm x W50cm
Material: 100% Cotton
Made in Japan
Available: July 1st, 2017
Price: 1,480JPY