2017.06.08
Enjoy the superior storage capacity of the new "Blythe Multi Pouch"!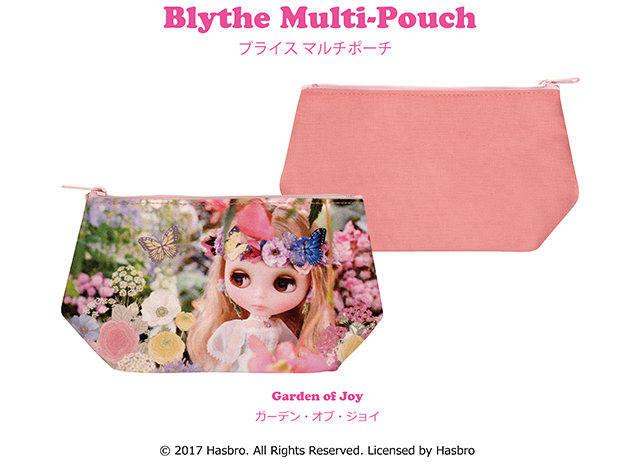 A multi-pouch is perfect for cosmetics and your go-to beauty kit.
The model for this is the Blythe 16th Anniversary doll "Garden of Joy".
She has a glowing beauty with lovely design.
The pouch is very roomy with a convenient inner pocket for organizing your goods!
The inside fabric has a PVC coating which makes it water resistant.
Blythe Multi-Pouch
One Type/Garden of Joy
Size: Height 10.5 x Length 18 x Flap 8cm
Materials: 100% Cotton, PVC Coating, inner pocket, lining included
Made in Japan
Available:July 1st, 2017
Price:1890 JPY