2017.06.08
Small and Medium sizes of the "Flat Pouch" featuring "Garden of Joy" is coming!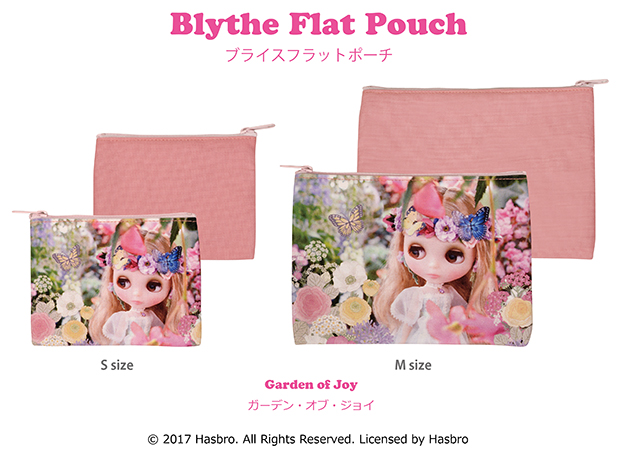 The new flat pouch features 16th Anniversary Neo Blythe "Garden of Joy".
She is like a glorious flower emerging from the garden. There are two new sizes in small and medium for all your needs.
Get both sizes to move your daily essentials from bag to bag.
The gorgeous and colorful design will be sure to draw attention every time you use it!
This beautiful pouch even makes a perfect gift!
Blythe S Flat Pouch
One Type / Garden of Joy
Size: 10.5m x 14cm
Material: 100% cotton, with lining
Made in Japan
Available : July 1st, 2017
Price: 1000 JPY

Blythe M Flat Pouch
One Type:Garden of Joy
Size: 15 x 21cm
Material: 100% cotton, with lining
Made in Japan
Available : July 1st, 2017
Price: 1600 JPY