2017.06.08
Announcing new "Garden of Joy" Blythe Smartphone Case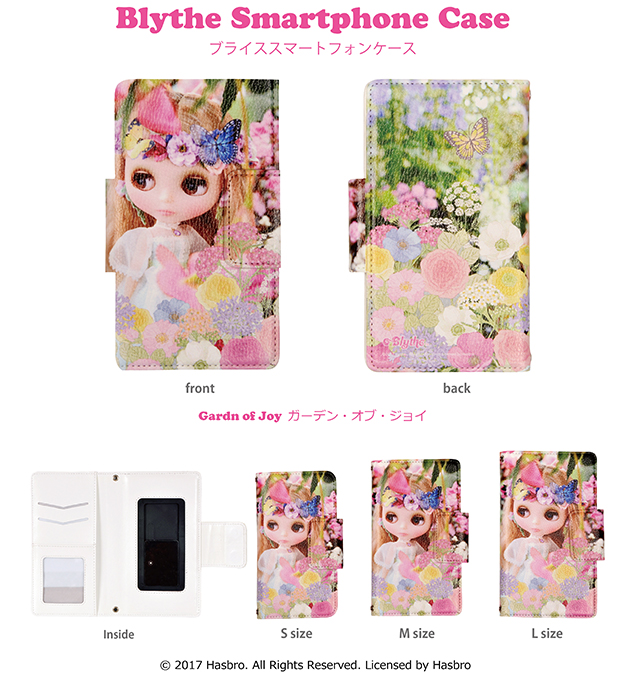 The Blythe 16th Anniversary design "Garden of Joy" appears on our special Blythe Smartphone cases!
There are two sizes available M and L. This elegant and feminine design is perfect for your smart phone.
Just slide the phone upward to take snapshots!
Even if the camera lens is at a lower position, this case accommodates every configuration by it's easy to use magnet belt design!
The inside of the cover is lined with card pockets, making carrying your valuables in one spot easy.
There are two convenient strap holes on the top and bottom of the case so there won't be any worry of dropping your phone.
Blythe Notebook Smart Phone Case
3 Types: Gardn of Joy
Size : S/H13.7 × W6.7 × D1.5cm, M/ H14.6 × W7.6 × D1.5cm,  L/H15.4 × W8.1 × D1.5cm
Materials: Synthetic Leather, Polycarbonate
Made in Japan
Release Date: July 1st, 2017
Price: 3,800 JPY