2023.07.14
Junie Moon is pleased to announce the additional styles of the Basic T-shirt set from "Dear Darling Fashion for Dolls!"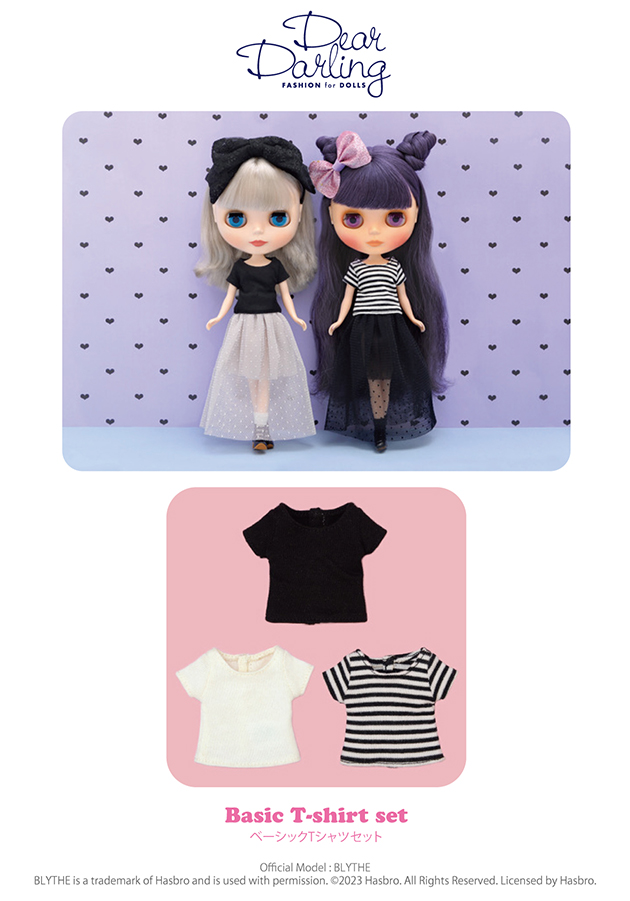 This set of three t-shirts includes: white, black, and black-and-white striped.
The simple design of the T-shirts is an excellent item that can be worn in any season and incorporated into a wide variety of coordination.
Baby pink, baby blue, and vanilla "pastel" colors are also still available.
-------------
Dear Darling fashion for dolls
Basic T-shirt set
color: monotone pastels
22cm doll size
Set includes: 3 T-shirts
Price: 2,980 yen (price without tax: 2,709 yen)
-------------
Dolls, bottoms, shoes and other accessories are not included.
Release date: July 22 (Sat.)
*The product in the image is a sample and may differ in specifications and color from the actual product.